The Anscombe Bioethics Centre was founded in 1977, and is the oldest national bioethics research centre in the UK, and one of the oldest in the world.
It was established by the Catholic bishops of England and Wales, and exists to serve the Catholic Church and the wider common good in England, Wales, Scotland, and Ireland. It does so by engaging in scholarly dialogue with academics and practitioners of different backgrounds, contributing to public debates and consultations, and running educational programmes for Catholics, healthcare professionals, and the general public.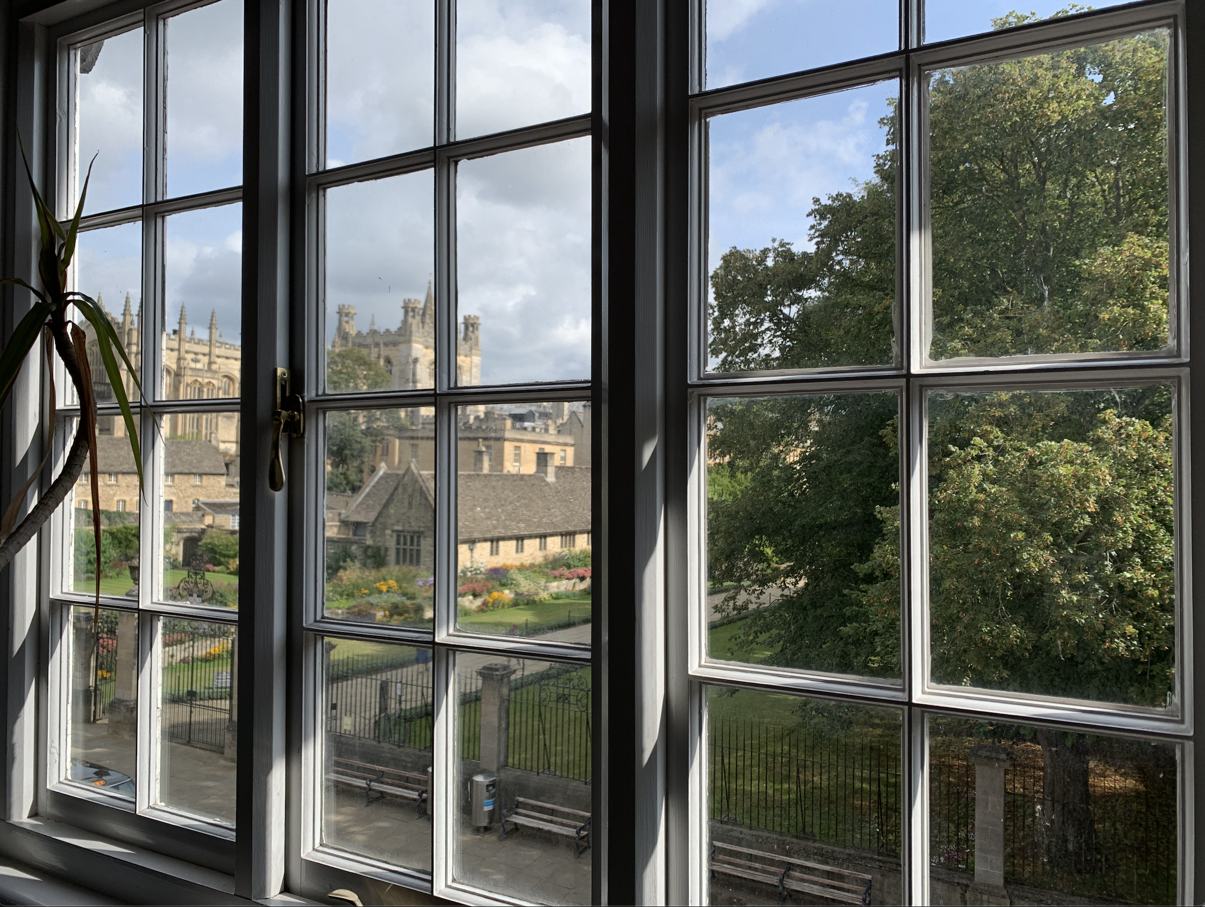 For many years the Centre was based in London and was known as the Linacre Centre for Healthcare Ethics, in honour of Thomas Linacre, the 16th Century scholar and physician to King Henry VII. In 2010, the Centre moved to Oxford, in order to be in close contact with the most advanced research in the world and to develop more strategic academic partnerships. The Centre's change of name coincided with this move, and honours Elizabeth Anscombe, the great Catholic philosopher who taught in Oxford and Cambridge, debated with C.S. Lewis, studied with Wittgenstein, and who was well-known for her defence of human life. She died in 2001.
The current Director (January-July 2001; 2010-) is Dr David Albert Jones, who is also Professor of Bioethics at St Mary's University in Twickenham, and Research Fellow at Blackfriars Oxford.

The Centre's previous directors were:
• Helen Watt (2001-2010)
• Luke Gormally (1981-2000)
• David Williams (1977-1980)

Present and former academic staff include Teresa Iglesias (Research Fellow 1981-1985), Fred Fitzpatrick (Education and Research Officer 1984-1990), Agneta Sutton (Research Fellow 1986-1989 and Deputy Director 1989-1994), Hugh Henry (Education Officer 2003-2004), Patrick Carr (Education Officer 2005-2006), Anthony McCarthy (Research Fellow 2002-2010), Stephen Barrie (Education and Research Officer 2007-2016), Michael Wee (Education and Research Officer 2016-2021), and Chris Wojtulewicz (Education and Research Officer 2021-).
Support Us
The Anscombe Bioethics Centre is supported by the Catholic Church in England and Wales, Scotland, and Ireland, but has also always relied on donations from generous individuals, friends and benefactors.